TGIF
I have successfully made it through another week, albeit a short one. The arrival of Friday is always a milestone.
Last night was another Dead Cow occasion. Halfway through my lesson last night, I had a stroke of genius and decided that a second Dead Cow event this week wouldn't go amiss.
The only point that marred the occasion was that they had the TV on a programme called Cidade Alerta (Alert City) requested by the next table before my arrival. It is the pits of a news programme, banality at its worst. Last night their main topic as the Brazilian goalie, Bruno (sadly of Flamengo fame), and the court case surrounding the kidnapping and subsequent murder of his ex-girlfriend over a paternity matter. Now the murder was a couple of years ago, and every so often the news breaks out in spots over it. But, it has reached a jury at last, so the rash of reporting is greater than just an outbreak in spots. Cidade Alerta raves on and on, repeating itself, repeating the same images time and time again ad nauseum for a couple of hours. Boring af!
They finally turned on the other TV to the regular news channel. I requested a move of tables so that I could watch it. No sooner than I was installed at the new table, the other TV was switched over…. Aaarrrggghhhh!
'Boring af', have you figured that one out yet?
It's a Twitter abbreviation.
I have just read an article on BBC News about the future of the English language and it makes me wonder if we are indeed doomed.
Things like IMO, or more formally IMHO, meaning In My (Humble) Opinion, or emoticons, 😉
Is it already too late?
Are these now already an irrevocable part of the English language?
Will they appear in dictionaries?
WTF do you put a yellow ball in the alphabet? (Where, as opposed to What)
As a teacher of advanced English I am not ready for this, although I am guilty of having used them on occasions.
As a result of Twitter and all the other banal forms of social media, are we seeing the destruction of English?
Sitting on a Brazilian bus in Rio de Janeiro, high school kids across the aisle were laughing at a joke and one actually said "LOL" in place of laughing. LOL is now in Portuguese, so it's not just English that is changing. The ability to communicate is hemorrhaging.
Another American import is this year intruding into the lives of Brazilians. Black Friday, you know that insanity after Thanksgiving. Last night on TV chain stores, airlines, Chevrolet were all offering Black Friday specials.
Some stores had 'Red Friday' or 'Dark Friday'.
I am suspecting that in an hour I will see the induced madness on the news. The stores were opening at 10pm last night, advertising 26 hours.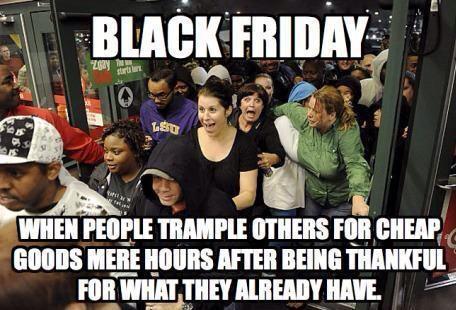 And… we don't even have Thanksgiving!
We don't need this shit!
Brazilians are already broke, the inadimplência (failing to pay your credit card) is already at record levels, but the government is pushing Brazilians to buy, buy, buy to keep the economy moving.
I finally got my credit card paid off and cancelled it. Credit is a fools game. But on TV, in the shops, all advertising shows the price of buying on credit, the price of the installments with the cash price in little bitty letters, so small that on TV they are unreadable.
Then Brazilians wonder what went wrong when they can't pay; they treat the installment price as thought it were the cash price.
Lovely sunny day out there, light breeze, inside… wonderful Brazilian coffee and my Rubbish (Lixo, my cat) is asleep on the sofa.
Lessons tonight at 4pm, home at 9pm which is my designated beer o'clock.
Later.